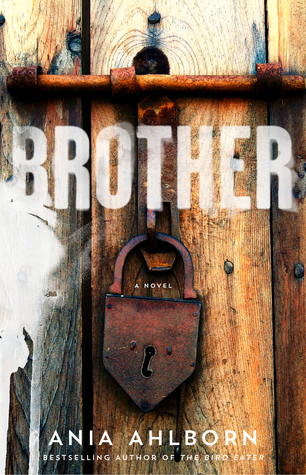 Michael Morrow is a displaced young man living a macabre life of murder and cannibalism. Having been kidnapped as a child, Michael grew up in a secluded family home that lived off the land - their game meat being unsuspecting travelers, junkies, and loners who would be little missed by those who know them. His mother, father, sister and brother all in on the family killing desensitized him, making murder a normal and accepted practice. He was forced to act on impulse and under the guidance of his 'loved ones'.
Then came Alice, a record store clerk who immediately struck a chord with Michael's heartstrings. She was someone he could see a future with, a future that left behind the murder and mayhem he'd known so freely all his life. But Rebel, Michael's twisted and sadistic 'brother' had other plans. Plans that would turn Michael's life and everything he thought he knew on its head.
BROTHER is a great book. Author Ania Ahlborn's characters are emotionally deep and equally terrifying - she makes you care for Michael even though you know he's committed horrific acts of murder and dismemberment. Rebel is just plain bad - the personification of nightmares - a pitch black darkness to Michael's drab gray light. Reader beware, BROTHER is not for the faint of heart.