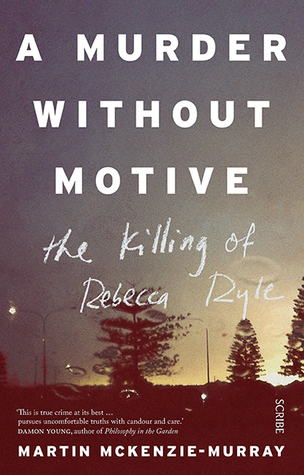 More an author memoir than true crime, A Murder Without Motive: the killing of Rebecca Ryle is not what I expected - in a bad way. Rather than writing a book about the murder, investigation, court room battles, and interviews with subject matter experts close to the crime, the author launched a self indulgent tirade which lacked relevance to the subject matter and bored this reader with a tale of a
stock standard middle-income male growing up in suburbia, moving away then boasting an intellectual superiority to his peers when he returns o
f which he also casts the murder victim, Rebecca Ryle (who happens to be the core of the book, though the reader wouldn't know it) among his ilk despite not conversing or KNOWING her aside from third party information.
This book is about the way the author felt about the murder and his own perception and conclusions in-conjunction with his brothers thoughts and insights (him, having known the killer in a somewhat limited capacity) - some eight years after the tragedy.
It's not until the Afterword that the author mentioned he wanted to write a true crime book that emphasized the family aspect and the hardships of moving on as opposed to the crime itself that the theme started to make sense. Had this been consistent, and not derailed by the authors free rein to talk about himself, I may have felt differently - may have.
What the Afterword doesn't do, is justify the need to write about the author listening to NWA, picking fights with kids 4 years his junior, touching upon
Perth's race gangs, attending or commenting on teenage house parties, or why including the his own correspondence with the Ryle family via Facebook was necessary (it didn't add any context or substance).
I also found the over stimulated vocabulary
a constant blight that served no purpose other than to impress upon the reader, the author's ability to over-use and under sell his sentences.
Rarely does a book leave me feeling so underwhelmed
.
I was given a copy from the publisher in exchange for an honest review.
A Murder Without Motive: the killing of Rebecca Ryle
is available from 27 Jan 2016.
Rating: 1/5