This is a weekly meme hosted by
Book Journey
. In order to get some consistency to my posting I thought I'd jump on board this great idea. As a self-proclaimed bookaholic, I love talking about my books and finding out what others are reading.
Here's what I'm reading this week: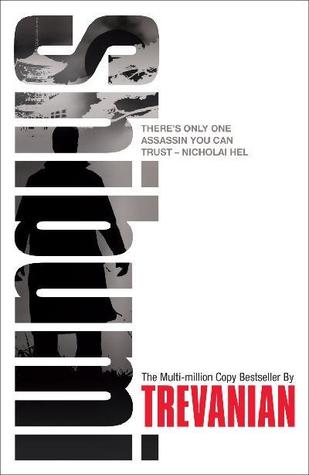 SHIBUMI by Trevanian
(I really enjoued SATORI by Don Winslow which is the prequel to SHIBUMI so this was always going to be a must read book for me. About 100-odd pages in and whilst the
back-story
detracts from the present day setting of the core plot, I am finding the overall read good but slow-going)
Half German, half Russian, Hel was raised by a Japanese general and survived Hiroshima to become a mystic, a master of the senses, and the most deadly assassin in the world.
Nicholai has left his past behind him to live a life of isolation in a remote mountain fortress, determined to attain a state of effortless perfection known as shibumi. Then Hannah Stern arrives at his door.
Hannah needs protection from a sinister organization known as the Mother Company. But, as Hel knows all too well, they are not easy to escape. And now they're coming after him too. The battle lines are drawn: ruthless power and corruption on one side, and on the other...shibumi.