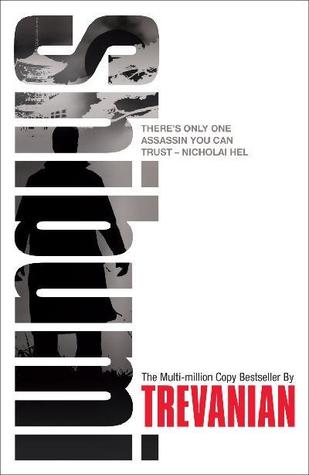 From the back of the book
Half German, half Russian, Hel was raised by a Japanese general and survived Hiroshima to become a mystic, a master of the senses, and the most deadly assassin in the world.
Nicholai has left his past behind him to live a life of isolation in a remote mountain fortress, determined to attain a state of effortless perfection known as shibumi. Then Hannah Stern arrives at his door.
Hannah needs protection from a sinister organization known as the Mother Company. But, as Hel knows all too well, they are not easy to escape. And now they're coming after him too. The battle lines are drawn: ruthless power and corruption on one side, and on the other...shibumi.
My Review
After finishing Don Winslow's SATORI, the authorized prequel to SHIBUMI, I was excited to delve into the murky waters of the most skilled assassin in the world Nicholai Hel. Despite my initial enthusiasm, it's been 3.5 years since I read SATORI; perhaps this is a contributing factor for me not enjoying SHIBUMI as much as I thought I would.
The pacing of SHIBUMI really hampered the reading experience. Whilst I like well fleshed out characters, author Trevanian went to the extreme in crafting a deep back-story for Nicholai Hel plagued by over descriptive narrative and character interactions that did little to progress the story or develop Hel into the assassin (retired) he is in the present day setting (I should say that many were relevant).
As far as the story itself goes, the present day spy verses spy theme was a clever mix of humor and action. Trevanian writes an interesting plot that pits the inept against the professional. As for Hel himself, he can do no wrong; an expert killer, bilingual, has a proximity sense, and can ruin any female for subsequent suitors with his expertise in the art of lovemaking - its a delicious pulp mash-up that combines all the elements of the action hero in one - and it works.
After finishing SHIBUMI I was left both satisfied (as the story itself is quite enjoyable) and dissatisfied (too many deviations from the plot) which makes this a slightly above average read for me.